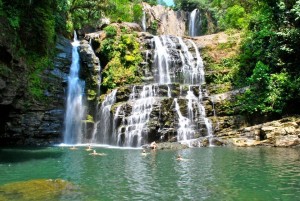 What:Vitality Retreat
Andrea will be back hosting a 10 day Yoga Adventure Retreat at the Farm of Life, a unique healthy restorative reboot vacation. Thrive on delicious fresh raw, vegan and vegetarian food harvested from the organic farm. Revive your body and spirit with yoga, meditation, reiki, massages, and health coaching and enjoy waterfalls, wildlife, surf & beach days, jungle and mountain hikes. Farm of Life is located in a serene setting atop a lush green valley with spectacular views, pleasant temperatures and stunning pacific sunsets. Don't miss this opportunity to revitalize your body and mind. This affordable self-care retreat awakens your senses and gives you a Costa Rica retreat experience you've always dreamed of! We are lucky to have talented Chef's Mary Alice and Lacey Budge this year at Farm of Life. Mary has worldwide raw, ayurvedic vegan chef experience and had been a much loved featured chef at the farm in years past and we are very excited to have her back! Lacey has been the manager and chef at Shanti Retreat Centre on Wolfe Island for several years and will be an added bonus on the farm this year!
When: January 20-29th 2015 (10 days, 9 nights)
Where: Farm of Life, Costa Rica
Included:
Accommodations
Return Transportation to San Jose
Beach trips
Daily Yoga
4 Waterfall Hike Days
Acupuncture
Raw, Ayervedic Gluten Free Organic Meals(made with LOVE)
Farm Wellness Tour
2 Raw Food Demo's
Farm Day Art Project
Tibetan Singing Bowl sessions
Laundry service mid week of retreat
Cost:
Click HERE for Payment Page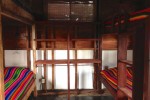 Toucan & Macaw (2 sets of Bunk Beds, sleeps 4 people, Balcony, Private Bathroom) SOLD OUT

Sharing (4 people only 1 spot left for a women) $1,499.99 USD each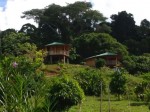 Monkey House SOLD OUT
Coconut House … One spot STILL AVAILABLE for semi private-sharing with one other (female only)
(2 Queen Beds in each House, Private Balcony, Private Bathroom and Private Outdoor Shower)
Private $2,299 USD
Semi Private (2 people) $1,999.99 USD each
Shared Cabin (3-4 friends sharing 2 Queen Beds) $1,699.00 USD each
Private $2,149.00 USD
Semi Private (Couple sharing bed or 2 friends in twin beds) $1,799 USD each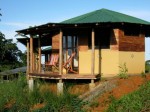 Butterfly Suite (Queen Bed, Balcony, Private Bathroom) SOLD OUT
Private: $2,099.00 USD
Semi Private( Couple): $1,749.00 USD each
Additional Costs (Optional):
Massages ($70 per 75 min session session or $60 for 60 min)
Surf Lessons during Beach Days ($40) or just Board rental ($20)
Zip Lining ($60)
and lunch after zip lining in Dominical ($10)
Lunch in Dominical Surf/Beach day ($15-20)
Dinner at Restaurant ($25-$30)
Optional Horseback Riding ($50)
Accommodation in San Jose … Retreat participants receive a discount at Costa Verde Inn ($60USD for double occupancy) by mentioning the retreat … "Body and Balance Vitality Retreat at Farm of Life." Participants will need to book themselves in for the night of the Jan 19th and the night of the Jan 29th after the retreat. Pick up and drop off to and from Farm are from Costa Verde.